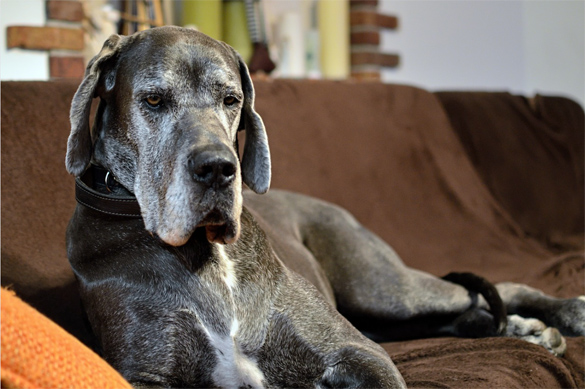 Are you a dog lover who is partial to the larger breeds?
If so, you'll probably enjoy today's video that features 10 of the biggest dogs in the world.
There are several breeds represented here, including the ever-popular Great Danes of Scooby-Doo fame.
The sheer size of some of these creatures naturally instills fear in folks who aren't familiar with them, but truth be told, some of the largest breeds are also the most gentle. 
True gentle giants, to be sure.
My family once had a Great Pyrenees that weighed in at 150 pounds, and he was BIG. But the massive dogs you're about to see are much larger than that!
Watch, and enjoy…
Note: You can watch this video at full screen by clicking the little "square" icon in the lower-right corner of the video after it begins playing.
Pretty impressive, right? I hope you enjoyed this one as much as I did.