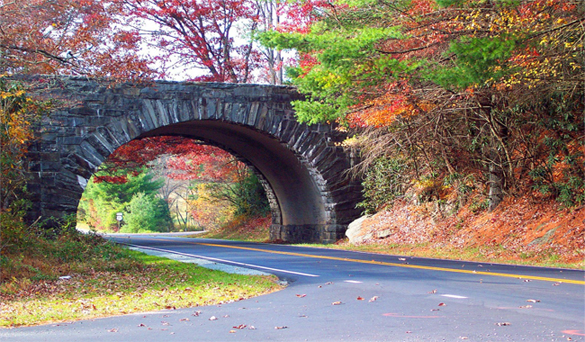 There are many famous highways, roads and trails that are tailor-made for day trips and sight-seeing adventures.
If you happen to live in or near the southern Appalachians, you have one of the best drives around just waiting for you to enjoy it: The magnificent Blue Ridge Parkway. 
In a nutshell, the Blue Ridge Parkway is a 469 mile two-lane mountain road that runs from Shenandoah National Park in Virginia to Great Smoky Mountains National Park in North Carolina.
You can drive the entire length of the Parkway without ever having to stop for a Stop Sign or traffic light, but you might have to stop on occasion for a black bear, a white-tail deer an elk or some other woodlands creature.
Today's video features the highlights of a 4-day road trip on the Blue Ridge Parkway. You won't see everything you'd see if you were to drive the Parkway yourself, but you'll see plenty of amazing mountain and valley scenery, magnificent waterfalls and whole lot more.
Watch, and enjoy…
Note: You can watch this video at full screen by clicking the little "square" icon in the lower-right corner of the video after it begins playing.