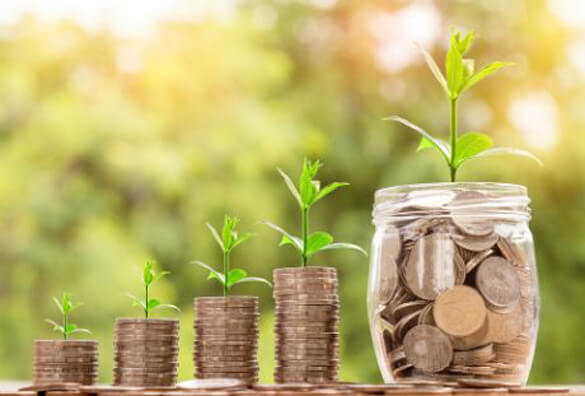 Here's an interesting (and fun) hypothetical for you to consider…
You apply for a very dangerous and difficult job that pays an enormous amount of money for the relatively short time you'll have to spend working on it.
The job will take 30 days to complete and you'll receive your pay in cash when the job is finished at the end of day 30.
The person hiring you says you can choose one of two ways to get paid: 
Payment option 1 – You'll receive $50,000 in one lump-sum payment.
Payment option 2 – You'll earn 1 cent for the first day, 2 cents for the second day, 4 cents for the third day and so forth for the entire 30 day period.
In other words your daily earnings will start at just a single penny and then double every day after that.
On the 30th day you'll receive ONLY the amount you earned for the 30th day. Everything you earned during the previous 29 days will be forfeited.
Now lets assume you decide to accept the job. Which of the two payment options will you choose?
If you ask 100 people that question a large majority of them would probably say they'd opt for the $50,000 lump sum.
And that's certainly understandable. After all, $50,000 pay for a month of work would be pretty awesome, right?
Well, if you ask me, I would opt for the 30 days of daily pay instead. Take a look at this chart showing how much pay I would accrue on each of the 30 days and you'll understand why:
Pay for day 1:      1 cent
Pay for day 2:     2 cents
Pay for day 3:     4 cents
Pay for day 4:     8 cents
Pay for day 5:     16 cents
Pay for day 6:     32 cents
Pay for day 7:     64 cents
Pay for day 8:     $1.28
Pay for day 9:     $2.56
Pay for day 10:   $5.12
Pay for day 11:    $10.24
Pay for day 12:    $20.48
Pay for day 13:    $40.96
Pay for day 14:    $81.92
Pay for day 15:    $163.84
Pay for day 16:    $327.68
Pay for day 17:    $655.36
Pay for day 18:    $1,310.72
Pay for day 19:    $2,621.44
Pay for day 20:    $5,242
Pay for day 21:     $10,485.76
Pay for day 22:     $20,971.52
Pay for day 23:     $41,943.04
Pay for day 24:     $83,886.08
Pay for day 25:     $167,772.16
Pay for day 26:     $335,544.32
Pay for day 27:     $671,088.64
Pay for day 28:     $1,342,177.28
Pay for day 29:     $2,684,354.56
Pay for day 30:     $5,368,709.12
As you can see, choosing option 1 would mean I'd receive a not-too-shabby $50k for a mere 30 days of work.
However, choosing option 2 would make me a millionaire, five times over! And that's even after forfeiting every penny I earned during the first 29 days!
How's that for illustrating the awesome power of compounded earnings?
Now, anyone know where I can find me a job like that? I'll gladly pay a $50,000 finders fee!
To finish up, anyone lucky enough to have an opportunity to choose between two options like the ones mentioned above should surely be thankful.
Which brings me to today's featured video…
Note: As always, you can watch this video at full screen. Simply click the little "square" icon in the lower right-hand corner of the video after it starts playing.