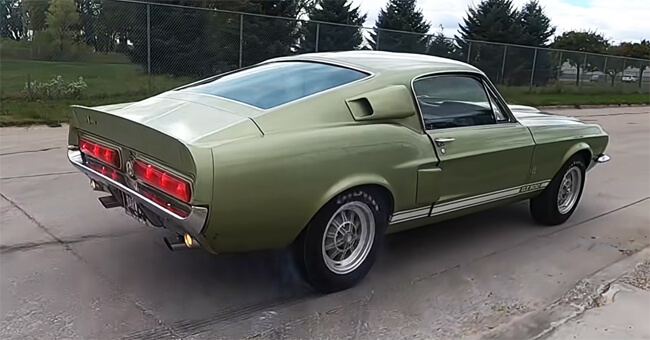 When you see a classic car rolling down the highway or on display at a classic car show, do you ever wonder how much the owner paid to have it restored?
Auto restoration is career for some, and a hobby for many classic car enthusiasts.
I've always been intrigued by the way some people can take an old, rusty vehicle that's been sitting in a barn or out back in a pasture field for decades and restore it to like-new condition.
But since I only had a passing interest in the topic I had no idea how much a full (or even a partial) restoration could cost until I started watching a few restoration videos.
Most hobbyists do a great job working on a budget, but the folks who are really sticklers for detail are willing to spend a boatload of cast to bring a beloved old vehicle hack to life.
The restoration performed in the video that's featured in this post is just one example.
The amount paid to buy this 1967 Shelby GT-500 Mustang and rescue it from the barn it had been stored in for decades plus the restoration costs themselves added up to a whopping $140,000 – give or take a few bucks.
And that was to restore a car that cost a mere $4,000 brand new!
But after all was said and done, the restored Shelby Mustang ended up being worth, well… click here and see for yourself (prepare to be shocked).
As you can see, the happy new owner came out just fine on the deal.
If you find this topic as intriguing as I do, here's the video showing the restoration. Check it out!