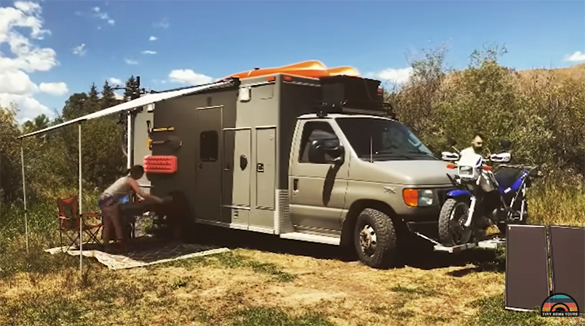 I'm a huge fan of converting most any item into something else to give it a new life, and that's expecially true for some of the vehicle to RV conversions I've seen.
Today's video features an awesome tiny home/RV that was constructed from a used ambulance. 
Truth be told, ambulances are among the most versatile vehicles around.
And as you'll see in this video they can be repurposed as fantastic lodging and traveling vehicles.
The couple you'll meet in the video spared no expense with this conversion but they offer plenty of tips and info that can be applied to a much cheaper project.
I invite you to take this short video tour…
Note: You can watch this video at full screen by clicking the little "square" icon in the lower-right corner of the video after it begins playing.
Pretty neat, right?
I love conversions like this. How about you?