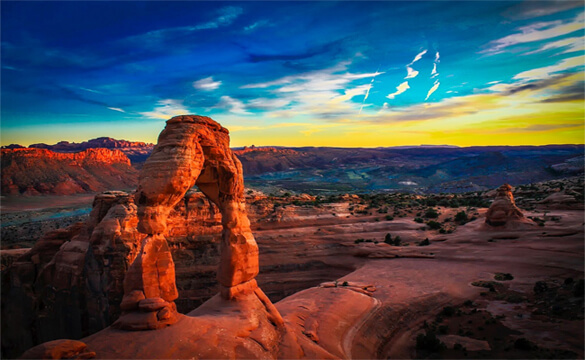 The American Southwest is something of a contradiction…
The nearly-barren and extremely arid landscapes that make up much of Arizona and Utah can be unforgiving to both humans and wildlife.
However, those same areas offer some of the most breathtakingly beautiful scenery on our planet.
I really enjoy watching well-crafted time-lapse videos, and the one I've selected for today's feature showcases the incredible and rugged beauty of those two wonderful southwestern states.
Here's a little background info about the making of the video from Dustin Farrell, its creator:
"Every frame of this video is a raw still from a Canon 5D2 DSLR and processed with Adobe software. In Volume 2 I again show off my beautiful home state of Arizona and I also made several trips to Utah.
This video has some iconic landmarks that we have seen before. I felt that showing them again with motion controlled HDR and/or night time-lapse would be a new way to see old landmarks."
I hope you enjoy watching this as much as I did.
Note: As you might expect, this is one of those videos that really must be viewed at full screen in order to fully appreciate what you're seeing.
Simply click on the "Square" icon in the lower-right corner of the video once it begins playing.