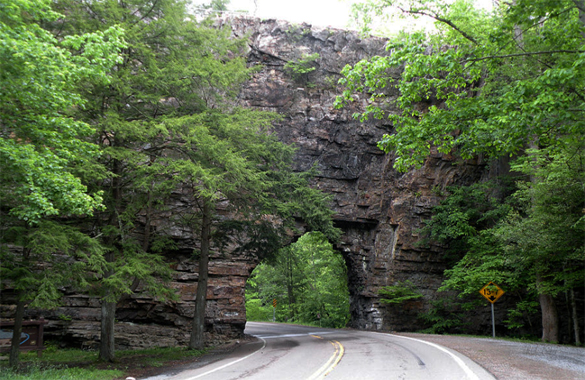 Rural Johnson County, Tennessee is home to Backbone Rock, one of numerous natural wonders that are well-known to locals and absolutely fascinating to the visitors who happen to stop by.
I grew up just a few miles from "The Rock" in nearby southwestern Virginia. It's always been one of my favorite places to visit. 
My family spent lots of time there during my formative years, primarily for picnics and family reunions. But whatever the reason for the visit, it usually ended with a hike across the the rock.
Backbone Rock Recreational Area has long been a haven for picnickers, hikers and folks who just love the outdoors. It's pretty much the same today except for the addition of a relaxing creek-side campground.
Today's video was captured by Jim Hayes, a long-time friend  and host of the Jim Hayes Hiking YouTube channel.
Watch, and enjoy as Jim takes you on a short hike around – and across – Backbone Rock.
Note: You can watch this video at full screen by clicking the little "square" icon in the lower-right corner of the video after it begins playing.