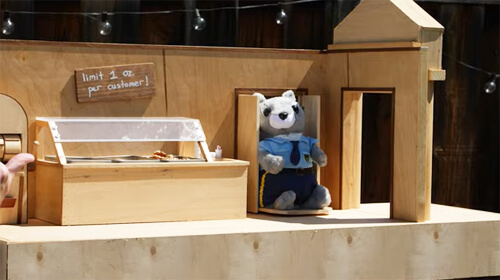 Do you enjoy watching the birds dine at your backyard bird feeders?
If so, you might be wondering just what you can do to prevent the neighborhood squirrels from wiping out your birdie buffet before the birdies have a chance to get their fair share.
This is something that millions of backyard bird watchers have been dealing with for centuries, and "Creative Engineer" Mark Rober decided to thwart the marauding critters in his own backyard by building a "Squirrel Maze".
It's actually quite a concept he came up with, and it's even more impressive once you see it in action.
Spoiler alert: The squirrels end up having the last laugh, but you'll do some laughing of your own while watching this short video…