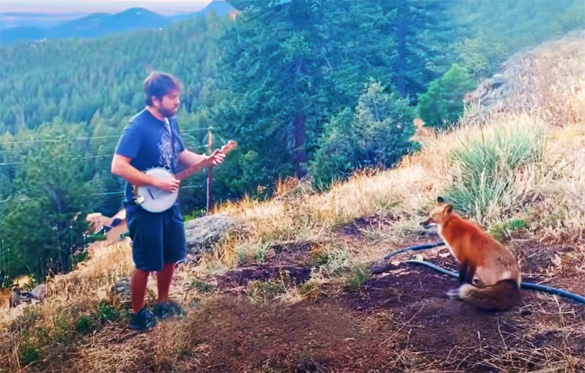 Chances are you think foxes are cute little rascals, but you've probably never thought of them as music lovers.
Well, today you're going to meet "Foxy", a wild red fox that apparently loves music – especially when it's coming from a banjo.
Foxy comes to visit this Colorado family every day to hear a little live music, and he usually ends up getting a tasty snack as well.
Foxes are known to make excellent pets, but Foxy isn't really a pet. He and his fox family are actually wild foxes that live out in the woods just like other foxes. They just enjoy coming to visit their human neighbors on a regular basis.
The short video below shows Foxy making several neighborly visits. Enjoy!
Note: As always, you can watch this video at full screen. Just click the little "square" icon in the lower-right corner of the window after the video begins playing.