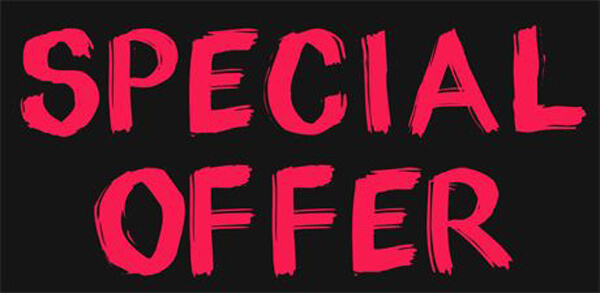 If you're the frugal type you probably know how to spot a great deal when you see one.
And like me, you're probably always on the lookout for a big sale on the high-ticket items you've been wanting to buy for some time.
It's true that sales and discounts can help you get the special things you've been longing for, but did you know it's also possible to save money on some of the services you use month after month simply by switching to a competing company?
For example, DirecTV and Dish Network are constantly trying to convince each other's customers to drop their current satellite TV provider and switch to them.
To that end, they perpetually run promotions offering low introductory rates for new customers.
The thing is, you don't have to really be a new customer to qualify for these deals.
Even if you've been a customer of theirs in the past you'll still qualify as long as you aren't a current customer and a certain amount of time has passed since you dropped your service with them.
I know several people who switch back and forth between these companies every time their contract is up.
That allows them to pay the much lower promotional monthly fees every other year. (The promotional rates are in effect for a year but the contracts are typically for two.)
Another area where you can save big is with your car insurance.
Remember seeing all those commercials that claim "You can save hundreds of dollars on auto insurance by switching to Company X"?
Well, the truth is you usually can because insurance companies offer promotional rates to new customers as well.
What they do is offer you a really low price to get you to switch your insurance to them, then once they you have your business they gradually increase your rates, hoping you won't notice.
Within a year or two you're usually back to paying high rates again.
But there's an easy way to beat this game. When your rates go up simply switch to another insurance company to take advantage of their current promotional rates.
You do have to be careful here though. You don't want to switch back and forth between the same two companies or you'll eventually get blacklisted by both of them.
Instead, choose at least four different insurance companies (not agents representing the same company) and rotate through them in a rolling fashion.
There are other services you can do this with as well (you can switch to a different cellular carrier, for example).
Just take a look at the services you use and start monitoring the promotional offers that are made by the competition.
As you can see, you can save big bucks every year if you're willing to be flexible enough to switch your business to a different company every now and then.
By the way, you won't always need to wait until your current contract is up because some companies will buy out your current contract (up to a certain dollar amount).
In case you're wondering if this method of saving money is ethical, it is.
Large companies make the rules to benefit them, not you. There's no ethical reason why you shouldn't use the very rules they make to benefit themselves in ways that benefit you, as long as what you are doing is within their rules and not against the law.
Switching to a competitor to take advantage of a low introductory rate is no more unethical than a company drawing customers in with low introductory rates and then raising them on the sly to boost their profit margins.
In both cases, it's simply business.
Now, to finish up on a related but slightly different note, here's a fantastic short video that explains how grocery stores play on your emotions and human nature to maximize the profits they squeeze out of your pocketbook.
Note: As always, you can watch the video at full screen by clicking the "square" icon in the lower right-hand corner of the video.