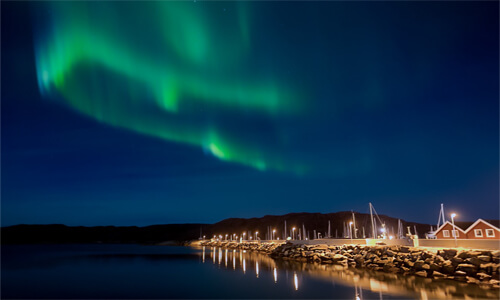 If you've been following my blogs for a while you know I'm a huge fan of time-lapse videos.
And you also probably know I love featuring the Northern Lights (aka aurora borealis) in the photos and videos I post.
Well, today I'd love to share with you a magical time-lapse video showcasing the incredible beauty of Norway and the colorful aurora that frequently dance in her night skies.
As usual with this type of video, it really needs to be viewed at full-screen in order to truly appreciate the magnificent scenery and visuals.
Just click on the "square" icon in the lower-right corner of the video after it begins playing to go full-screen.
And now, one final recommendation…
Although at 30 minutes this video is a bit longer than most of the ones I feature on this site, I hope you'll take the time to watch it till the end.
Many of the most amazing "scenes" featuring the Northern Lights are shared in the second half of the video. Trust me, it's worth it…