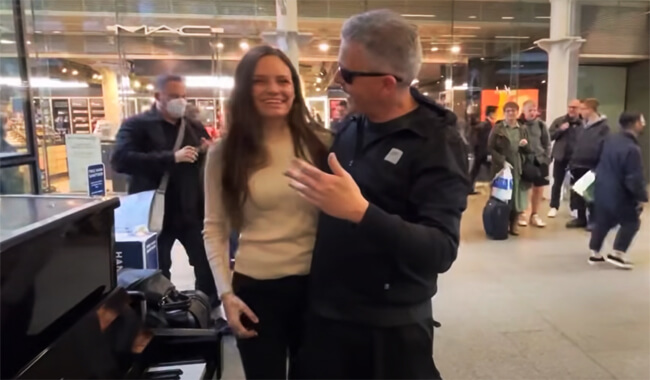 Regular readers know I always feature a video at the end of every post I publish on this blog.
Some of those videos are inspirational and some are (hopefully) educational.
But every now and then I love posting one just because it's fun to watch.
This is one of the fun ones.
Watch this "Boogie Woogie Queen" known only as Ladyva work her magic on a public piano (with the help of a passerby).
Enjoy!