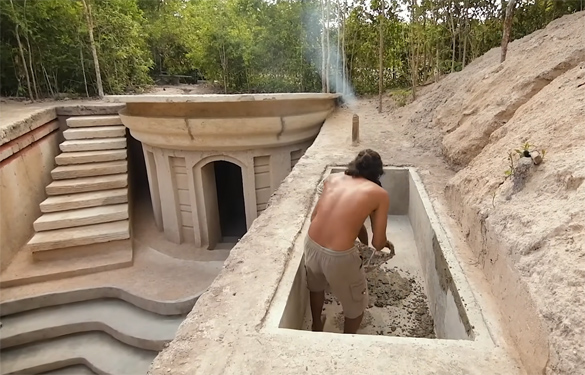 Can you imagine building a nice underground hut, complete with an in-ground swimming pool?
Now, can you imagine building those things using nothing but a few rudimentary digging tools?
Well, the two guys featured in today's video did just that. 
Sit back and watch as they do 100 days worth of work in the span of just 20 minutes!
Note: You can watch this video at full screen by clicking the little "square" icon in the lower-right corner of the video after it begins playing.