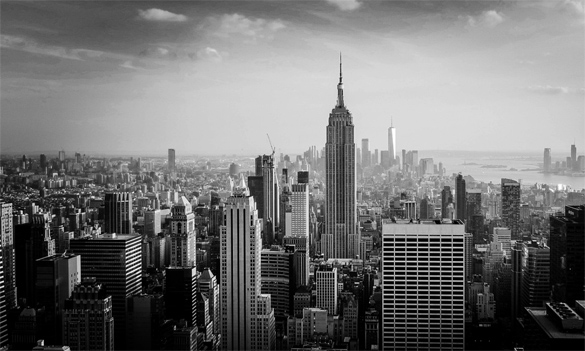 New York City's iconic Empire State Building was the tallest building in the world after its completion on April 11, 1931.
There were other "skyscrapers" at that time, but the Empire State Building was the crown jewel of its day because it was the only building on Earth that had at least 100 floors.
Have you ever wondered what the workday must have been like for the iron workers who actually built the "skeletons" of those early skyscrapers? 
The short video below shows several of the brave men who brought the Empire State Building to life doing the things that had to be done in order to accomplish the mission they had volunteered for.
As you watch the video, keep in mind that this was several decades before OSHA was created.
There were virtually no safety rules and regulations back then, and as you'll see, there was little to no safety gear in use either.
There's simply no way that I could have done the job those men did. Way too high off the ground for me.
In case you're wondering, five people lost their lives during the construction phase of this incredibly tall building. It's amazing to me that there weren't a lot more.
Now, I'll hush so you can watch…
Note: You can watch this video at full screen by clicking on the little "square" icon in the lower-right corner of the video after it begins playing.