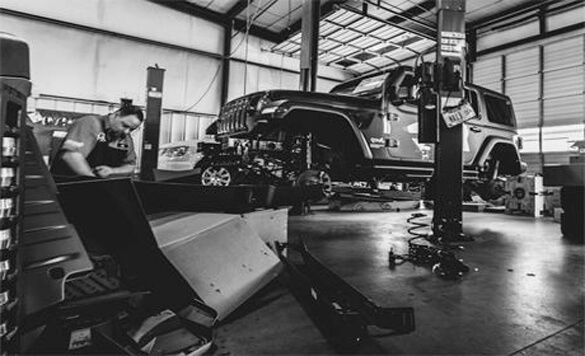 Question from Lisa:  I have a 2020 Jeep Wrangler with a little over 30,000 miles on it and the manufacturer's warranty will be expiring before long.
I just learned that I'll soon have to start doing a lot of traveling for my job and I'm concerned about my car breaking down and leaving me stuck with a big repair bill.
I like this car a lot and I'd really like to get some kind of extended warranty on it. I've been seeing the commercials for CarShield and they claim to cover anything that can go wrong.
My question: Is CarShield a good deal? 
Rick's answer: I've been seeing those commercials too Lisa, and they do make it sound like getting coverage from CarShield should be a no-brainer.
I can't answer your question based on my own personal experience with CarShield because I've never done business with them.
However, I have checked them out pretty thoroughly, and this is what I found out:
1 – While most CarShield plans do cover the drive train (engine and transmission), those options are quite expensive.
Their most affordable option (the "Aluminum" plan) just covers electrical and computer related problems with protection for the drive train (i.e. engine and transmission), but it's still going to cost you a minumum of $100 per month, depending on the vehicle's current age and mileage.
If you go with an Aluminum plan and something happens to the engine, transmission or most any non-electrical part you'll be out of luck because those items won't be covered.
Based upon the info gleaned from my research, the average monthly cost for an extended service plan from CarShield is about $120 per month.
What's more, most aluminum plans have a $100 deductable, which means even if a failed part is covered you won't receive any amount of reimbursement from CarShield if the cost of the repair is $100 or less.
2 – There is no way to get a quote for coverage simply by visiting the CarShield website.
Instead, you have to give them your name, phone number, email address and zip code and then wait for one of their reps to contact you.
I don't know about you, but it sounds likely that you'll be getting a high-pressure sales pitch and having your personal info added to a marketing list – all just to receive a simple price quote.
3 – The Better Business Bureau (BBB) is advising consumers to be careful about dealing with CarShield due to a steady pattern of complaints that have been lodged against the company.
Based upon the info above, my answer to your question would be no, Lisa.
I don't believe getting extended warranty coverage for your vehicle from CarShield would be a good deal.
My recommendation: Deposit the $100 per month you would likely have to spend on a CarShield extended warranty plan in a special savings account and use that money for nothing but car repairs.
Your Jeep currently has only 30,000 miles on it, and that's virtually brand new in the context of reliability.
What's more, the power train on your Jeep (which includes the most expensive items to repair or replace) is covered for five years or 100,000 miles under the manufacturer's warranty.
While there are no guarantees, it's likely that you won't have to pay for any major repairs for at least a couple of years.
By that time your savings account will have $2,400 in it which should be more than enough to cover most any repair short of an engine or transmission replacement.
And if the Jeep ends up lasting until you decide it's time to trade it in for something newer without requiring an expensive repair you'll have a nice bundle of cash to apply to a down payment.
Bottom line: If I were in your position I'd take a pass on CarShield and provide my own "extended warranty" in the form of a savings account.
If you'd like a second opinion about the wisdom of dealing with CarShield, here's a short video review you might want to check out:
Note: As always, you can watch the video at full screen by clicking the "square" icon in the lower-right corner of the video after it begins playing.