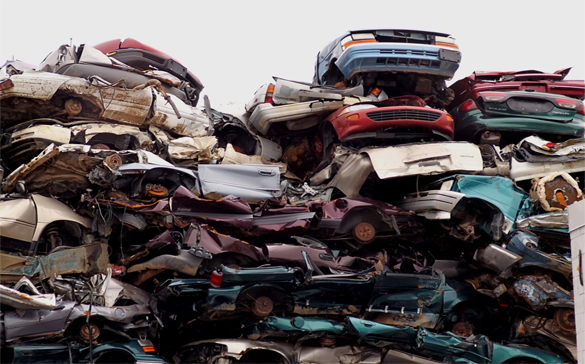 I'm sure you've heard folks say something like "My poor old car is destined for the crusher (or shredder)!"
Truth be told, countless vehicles are destroyed and recycled every day of the year, but have you ever actually seen a car crusher or shredder in action?
These things are nothing short of amazing. In a matter of minutes a car will will be transformed from a completely intact vehicle into a literal heap of bits of metal, rubber, plastic and glass.
If you've never witnessed an automobile being crushed or shredded, the short video below will be a real eye-opener. 
Check it out and you'll see what I mean.
Watch, and enjoy…
Note: You can watch this video at full screen by clicking the little "square" icon in the lower-right corner of the video after it begins playing.