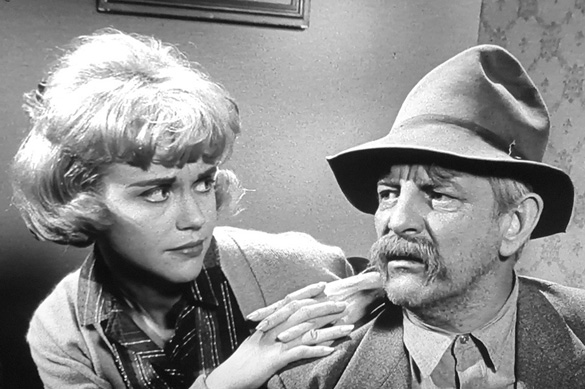 If you were around during the 1960s you surely know "The Andy Griffith Show" was one of the most popular series on television during most of that decade.
This timeless production showcased life in small-town America in a humorous, yet respectful way, and the TV audience responded by keeping it in the "Top Ten" during its entire eight season run.
But there was more to this show than just the good-natured humor. There was also plenty of music. 
Of course Andy himself broke out his guitar to pick and sing on several episodes, but the most popular music segments of all featured "The Darlings", a family Bluegrass band who lived "up on the mountain" not far from fictional Mayberry, North Carolina.
The Darlings were played by an actual Bluegrass band called The Dillards, which was led by Rodney Dillard and his brother Doug.
Rodney, the only surviving member of the original Dillards band, is still performing today.
Now, back to "The Darlings"…
All the members of the fictional Darling family were men except for Charlene, the only daughter of the family's patriarch Briscoe Darling (played by Denver Pyle).
The role of Charlene was played by Maggie Peterson, an actress from Greeley, Colorado.
Maggie came from a musical family but she had never preformed with a Bluegrass band before joining up with The Dillards to perform as "The Darlings" on The Andy Griffith Show.
Although the "The Darlings" were a fictional TV family, the people playing them really were extremely talented musicians and singers in real life.
The short video below features Charlene Darling singing a song for Andy with the rest of "the Darling boys" backing her up with some fine picking.
Note: You can watch this video at full screen by clicking the little "square" icon in the lower-right corner of the video after it begins playing.
I hope you enjoyed that. If you did, here's a short bonus clip of the Darlings performing "Boil Them Cabbage Down".
And by the way, if you were around during The Andy Griffith Show's original run you'll probably recognize a fellow who starred in another popular 60's era comedy. Hint: Check out Charlene's husband.