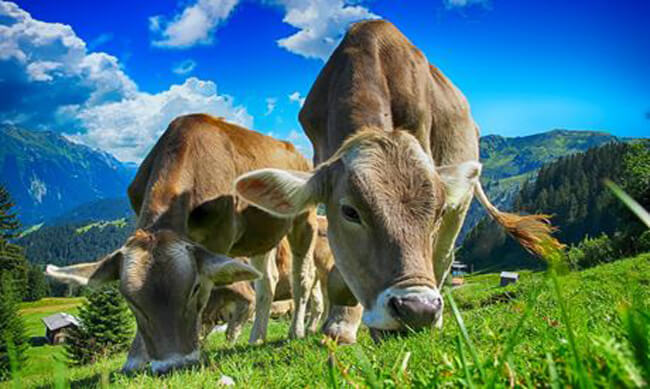 According to language specialists who've studied the issue, Cows "moo" with an accent that's distinct to the geographic region in which they live.
Truth be told, I'm not really sure how I feel about that.
I grew up around cows and I live in an area that has LOTS of cows in nearby pasture fields.
I've heard these creatures moo throughout my entire life. I must say that all "mooing" sounds the same to me.
I've lived in a lot of places and I've heard a wide variety of English accents, some of which sound almost like a foreign language. But cow moos, not so much.
Of course I've never really paid close attention to the "mooing" I heard and this is the only area where I've heard cows moo on a regular basis. That means I could easily be missing the accent.
Anyway, I guess wacky things like this interest me way more than they should. Please pardon me if you don't share my curiosity about the different accents of bovine "mooing".
And now, just for fun, here's a short video showing several cows doing some pretty humorous things. Check it out!
Note: As always, you can watch the video at full screen by clicking the "square" icon that will pop up in the lower-right corner of the video after it begins playing.