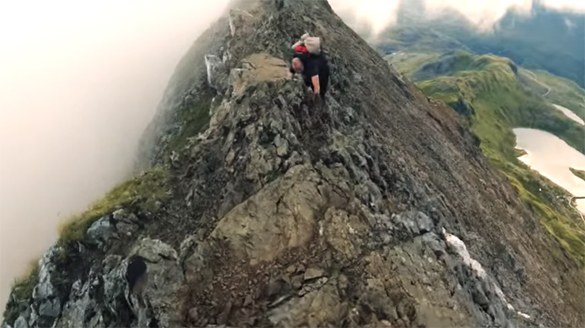 The British Isles are home to some of the world's most stunning scenery and some pretty amazing non-tropical tourist spots.
One such destination is Crib Goch, a very high, very rocky and extremely dangerous mountain ridge in Wales' Snowdonia National Park. 
This relatively short, but exhilarating hike draws adventurous souls from all around the world.
Perhaps you might want to visit as well? Watch this short video to see if it's something you'd like to put on your bucket list.
Note: You can watch this video at full screen by clicking the little "square" icon in the lower-right corner of the video after it begins playing.
Pretty cool, right?
Personally, I think I'll just enjoy Crib Goch via video and leave the hiking to the pros.