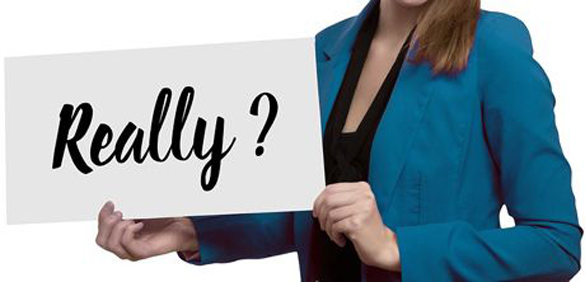 Let's face it, no one enjoys receiving criticism, especially when it's dished out by someone they really care about.
It's easy to develop hard feeling towards a person that criticizes you, and that's perfectly understandable.
But hard feelings rarely accomplish anything other than ruining a good friendship.
Yes, sometimes people say things with malicious intent, and if the criticism is harsh enough it very well might warrant the severing of a friendship.
Only you can determine whether such an infraction warrants the loss of a friend that you might hold very dear in your heart.
The purpose of this post isn't to judge your reaction to criticism.
Its true purpose is to encourage you to (if at all possible) take something positive from it that can change your life for the better.
Regardless of how much someone's words might hurt you, it's wise to carefully consider exactly what the message was and why it might have been delivered.
For example, did the person say what they said simply as a way of putting you down or were they trying to help you address and correct a valid issue that's suppressing your own happiness or success in life?
Sometimes people say very hurtful things without the intention of being hurtful. They simply see something going on in our lives that they believe to be detrimental to us and/or the people we care about.
In other words, they're truly trying to help us, not hurt us.
The thing is, some folks simply aren't very good at expressing themselves. They can sometimes come off as being mean or vindictive when in reality they're only trying to make things better.
I know I can be this way at times, and I've hurt a couple of dear friends in the past without the slightest intention of doing so. And I've had the same thing happen to me once or twice.
Luckily, I've never lost a cherished friendship over criticism that I've dished out or received, but I very well could have. But I did learn something from those experiences…
In most every case where someone criticized me for something, that criticism was at least partially justified.
Even when the words I heard cut me to the quick, after pondering what was was actually said I came to realize that the person was right (at least to a point).
As a result I've been able to make changes that truly needed to be made, and if I had never received that criticism I would have never realized there was a problem.
Bottom line: I'm not saying you should always remain friends with someone who criticizes you in a very hurtful way.
Only you can decide whether a particular friendship means enough to you to lead you to forgive the person and forget without dealing with them in a manner that would make them want to end the friendship from their end.
What I am saying is it's always in your best interest to carefully analyze exactly what was said about you to determine whether there is any valid basis to the criticism.
If you determine that there is you can stake steps to fix that issue and hopefully prevent receiving the same criticism from someone else and possibly losing another friend that you care deeply about.
However, if after careful consideration you determine that the criticism was in fact intended to be malicious you're free to evaluate your relationship with that person and respond however you feel you must.
Here's a fantastic short video that expands on what I said above, and in a much more effective way. Check it out.
Note: As always, you can watch the video at full screen by clicking the "square" icon in the lower-right corner of the video after it begins playing.