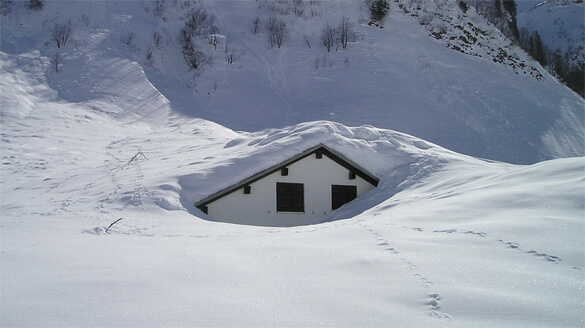 Are you the type of person that starts jumping up and down with glee at the sight of the first snowflake?
Do you love getting outside on a snowy day and playing around in a really deep snow?
If so, you need to take a quick trip to California's Sierra Nevada Mountains before all the snow melts.
Well, you can actually take your time because it'll take a while for 17 feet of snow to melt.
Yes, you read that right – 17 feet!
Truth be told, there isn't actually 17 feet of snow on the ground, but that's the total amount of snow that fell on the Sierras during the month of December 2021.
The short video below shows what such a deep snow looks like. Watch, and enjoy!
Note: You can watch the video at full screen by clicking the little "square" icon in the lower-right corner of the video after it begins playing.