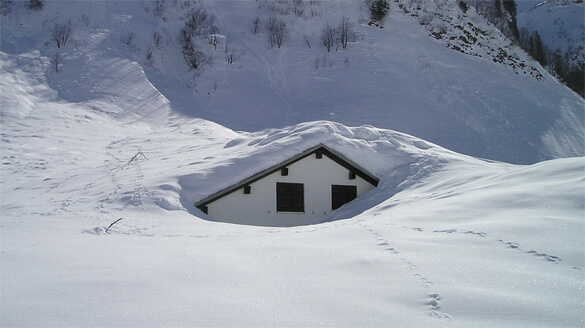 Are you the type of person that starts jumping up and down with glee at the sight of the first snowflake?
Do you love getting outside on a snowy day and playing around in a really deep snow?
If so, you need to take a trip to California's Sierra Nevada Mountains sometime this winter.
The Sierra Nevadas are famous for their massive winter snowfall totals, and they do receive a lot of it.
In fact, the Sierras are named for the snow that covers their peaks (the Spanish word nevada means "snow-fall or "snow-covered").
So how much snow are we talking about? Well, in the year 2021, some sections of the Sierra Nevada mountains received a total of 17 feet of snow in the month of December alone.
Yes, you read that right – 17 feet in a single month!
Curious to see what such a deep snow looks like? Watch the short video below and enjoy!
Note: You can watch the video at full screen by clicking the little "square" icon in the lower-right corner of the video after it begins playing.