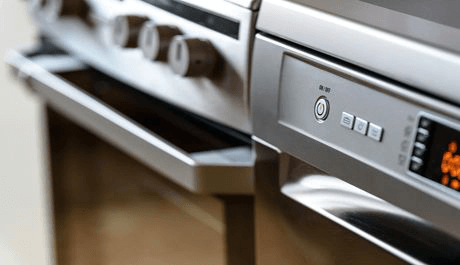 Do you enjoy tinkering with things?
Are you good at following directions?
Do you learn well by watching others?
If the answer to one or more of those questions is yes, I have a money-saving tip that could save you thousands of dollars over the course of your lifetime…
When yours appliances break down, fix them yourself!
As you probably know, the labor charge often far exceeds the cost of parts when you have to call in a pro to fix a broken appliance.
For example, last year the tub in my washing machine stopped spinning the water out at the end of the wash and rinse cycles.
I called a couple of repair techs and explained what was going on and they both gave me an estimate, the lowest of which was $115.
I then clicked over to YouTube and found several videos that explained the possible causes of a non-spinning washing machine tub along with instructions for troubleshooting the issue to find out exactly what was wrong.
Armed with nothing but a screwdriver, a socket set and an applicable YouTube video I was able to fix the problem myself in about 20 minutes by replacing a $12 part I ordered from Amazon.
Not long after that my dryer stopped heating up, which of course kept the clothes from drying.
I figured it was probably the heating element based on past experience, but after troubleshooting the issue (with the help of yet another YouTube video) I discovered that it was actually a bad timer switch (the knob you turn to select the cycle time).
A replacement timer switch cost me about $60 at Walmart.com, but it only took about 10 minutes to install it.
That simple DIY repair saved me at least $75 in labor costs (or the cost of a new dryer had I decided to go that route).
Of course not all appliance repairs are as simple, easy and cheap as these were.
For example, if the compressor in your refrigerator or freezer goes out you can expect to pay at least $150 or so for a replacement compressor, and that's for one of the cheapest compressors out there.
What's more, replacing a bad compressor isn't a job that just anyone can do because it requires special tools and training.
But that being said, if a heating element goes out in your electric water heater, clothes dryer or range you can easily replace it yourself and save a bundle.
Bottom line: Many of the parts in common appliances are quite inexpensive to replace, and with the help of a good YouTube video you can probably do the job yourself and save the expensive labor cost and the repair person's mark-up on the part(s).
Just find yourself a good YouTube video that explains how to troubleshoot and repair the issue, then order the part(s) required to fix it and follow the instructions in the video to make the repair.
Important: Be sure to follow any and all safety rules and recommendations. After all, no amount of monetary savings is worth taking a change on getting injured, or worse!
If after watching a few videos you just don't feel comfortable with attempting a given repair, by all means call in a pro. As they say, better safe than sorry!
And finally, I recommend that you watch this very short video that offers several important appliance repair safety tips.
Note: As always, you can watch the video at full screen by clicking the "square" icon in the lower right-hand corner of the video.