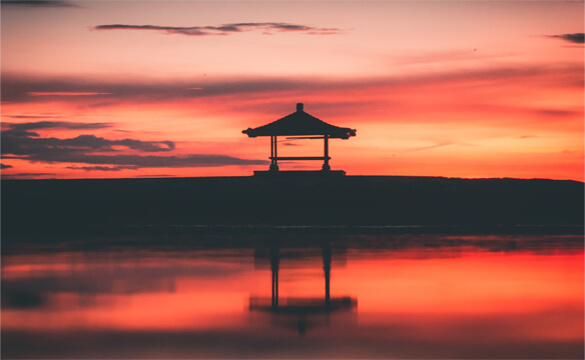 "Nature is the art of God."
     –Dante Alghieri
---
It's no secret that we inhabit an incredibly beautiful planet.
For the lucky among us, exquisite natural beauty can be found either right outside our door or just down the road a piece.
For an unlucky few, finding such natural beauty requires a bit of travel. 
Regardless of where our travels might take us, there will always be a gorgeous landscape or magnificent structure to visit; a place or scene so magnificent that it will flood the archives of our minds with wonderful visual memories.
That being said, there are a handful of places in this world that are blessed with more than their fair share of beautiful scenery and enchanting architecture. One of them is Bali.
Want proof? Watch this short video and see for yourself…
Note: As always, you can watch this video at full screen. Simply click the little square icon in the lower-right corner of the video after it begins playing.