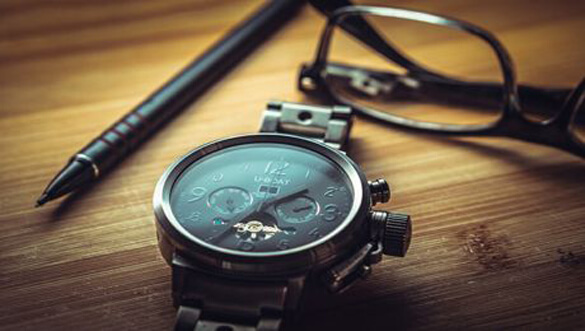 Chances are you know someone who never seems to show up on time.
Whether it's a business meeting, a college class, a church service or a doctor appointment, they always seem to arrive five minutes after things have already gotten started.
The purpose of this post isn't to chastise those folks. Some of the people I most admire and some of the most successful people I know have issues with punctuality.
But that being said, I believe it's best to always strive to be on time. And truth be told, being a little early is even better.
Arriving a few minutes before the "start time" will give you a chance to check things out and make sure you haven't forgotten something important.
For example, if you walk into a conference room and see everyone looking at a folder that had been handed out the day before, it would really be great to have time to go back to your car and get your own folder if you forgot to take it in with you.
Being early has saved my bacon many times over the years, especially when I was in the military.
Anyone who has ever been a member of one of our military services will tell you that being late simply isn't an option, especially if it happens more than once.
Those folks learned early on to always use two alarm clocks, one of which is a wind-up clock in case the power goes off or a battery dies in the middle of the night.
Thanks to my dad, I never really had to "learn" the importance of being early. He taught us that as youngsters by saying "It's always better to be 30 minutes early than 1 minute late!".
And I must say I agree.
Bottom line: Constantly being late certainly doesn't make one a bad person, but constantly being a little early just might save your bacon some time.
As I mentioned earlier, I have always been a very punctual person. However, some people don't learn the importance of being on time until later in life.
Here's a fantastic short video of a nice lady discussing her own transformation from someone who was always late to someone who is always early. Check it out!
Note: As always, you can watch the video at full screen by clicking the "square" icon in the lower-right corner of the video after it begins playing.