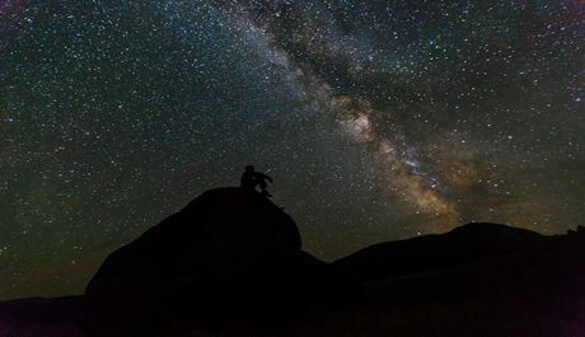 Compared to some of our animal friends, we humans are a pretty slow bunch.
In fact, the world's fastest human to date was clocked at well less than 30 miles per hour (MPH).
That's less than half as fast as the fastest land animals and several times slower than the fastest birds.
But guess what? Every human being (and everything else on planet earth) is constantly moving at astounding speeds – even those who are standing still, sitting in an easy chair or lying in bed!
How is that possible, you ask?
Well, the answer lies in physics – or more specifically, in the forces of gravity and inertia.
Even though it appears to be stationary from our ground-level point of view, our Earth is actually moving at incredible speeds.
First of all, it's spinning on its axis at speeds ranging from virtually 0 MPH at the poles to approximately 1,000 MPH at the equator.
That means if you're located anywhere on the equator you're rotating right along with the Earth at a constant speed of 1,000 MPH! (Gravity keeps you from being flung out into space and inertia keeps you moving).
If you're located somewhere between the equator and one of the poles, you're moving at some speed slower than 1,000 MPH (your actual speed depends on the latitude of your specific location).
Now I know what you're thinking…
If the earth's rotational speed at the poles is about 0 MPH, then the "constantly moving" thing doesn't apply to someone located on either the north or south pole.
And you'd be right if it weren't for one little detail…
In addition to spinning on its axis, the Earth is also in constant motion as it orbits the sun. And that orbital speed? How about a blistering 67,000 MPH!
But hold on, we're not finished yet…
Our entire solar system (Earth included) is circling the center of our Milky Way galaxy at over 500,000 MPH!
And on top of that, the Milky Way itself is hurtling through space at a mind-boggling 2.2 Million MPH!
In a nutshell, that means you and I (and everything else on planet Earth) is constantly moving at that same mind-boggling 2.2 Million MPH!
Pretty incredible stuff, right?
I know that's a lot to grasp just by reading a boring blog post.
To make it a bit simpler I've shared a short, but very interesting video below that explains it a lot better. Check it out.
Note: As always, you can watch the video at full screen by clicking the "square" icon in the lower-right corner of the video after it begins playing.