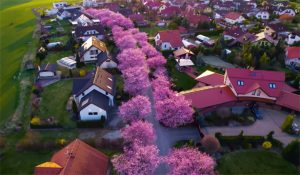 Chances are when you think of Japan the crowded streets of Tokyo and the unique beauty of Mount Fuji come to mind.
But truth be told, this island country is home to some of the most beautiful natural scenery on the planet – and there's plenty of it to see. 
Today's video takes you on an aerial tour of Japan. Sure, you'll see scenes from the cities and villages, but most of the beauty showcased within is completely natural and not man-made.
While it's true that Japan is one of the world's most populous island nations, it's also true that it has more than it's fair share of natural beauty.
So now, with that introduction out of the way, sit back and relax while you enjoy the beauty and wonder of Japan.
Note: You can watch this video at full screen by clicking the little "square" icon in the lower-right corner of the video after it begins playing.