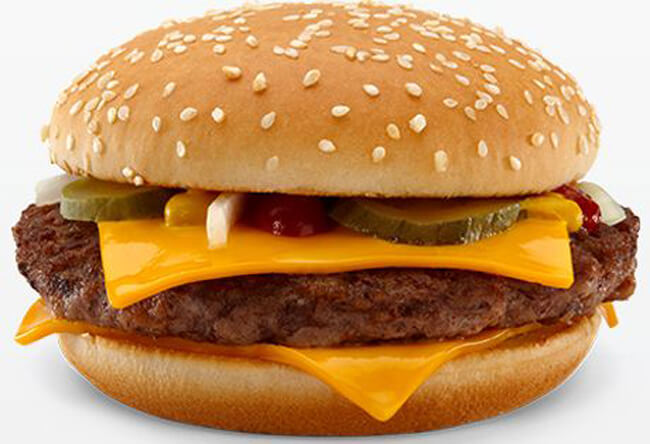 Have you ever noticed how the food items featured in ads ALWAYS look better than the ones you receive when you order them at a fast food restaurant.
Well, there's a reason for that…
They want to make their food look irresistible in the ads so you'll want to go out and buy it!
When they're preparing the burgers, salads and other food items they'll be featuring in an ad they take their time to ensure that every ingredient is perfectly placed to make the meal look absolutely incredible.
However, when the cooks in the restaurants prepare the same menu item they're more concerned with getting the food into customers' hands as quickly as possible than making it look appealing.
I've witnessed fast food workers literally throwing ingredients on a bun and closing the box without paying the least bit of attention to how it looks.
That's why the Big Mac or Whopper you ordered sometimes comes out of the wrapper looking like it's been through a tornado.
Want to see with your own eyes how McDonald's prepares the burgers they feature in their commercials? Check out this short video:
Note: As always, you can watch the video at full screen by clicking the "square" icon in the lower right-hand corner of the video.
Pretty revealing, right? Remember this the next time your Quarter Pounder with Cheese arrives looking like it was prepared on an airplane that was being rattled around due to heavy turbulence.