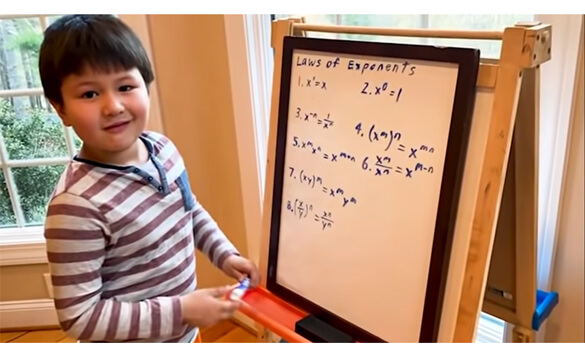 I have always been fascinated by child prodigies, those rate and very special kids who know things and can do things as a child that most adults will ever know or be able to do.
Every one of these supremely gifted children possess amazing abilities that most of us can barely comprehend, let alone match.
The short video below features Friedrich Wendt, an incredible young boy who was born in Germany but now lives in Roanoke, Virginia. 
I can't even begin to explain how the brain of this kid with the 180 IQ functions, but you can see it in action by watching the video.
As you watch this, keep in mind that Friedrich was a mere 6 years old when this video was made. And he is still amazing folks with his superior brain power at age 8.
Note: You can watch this video at full screen by clicking the little "square" icon in the lower-right corner of the video after it begins playing.