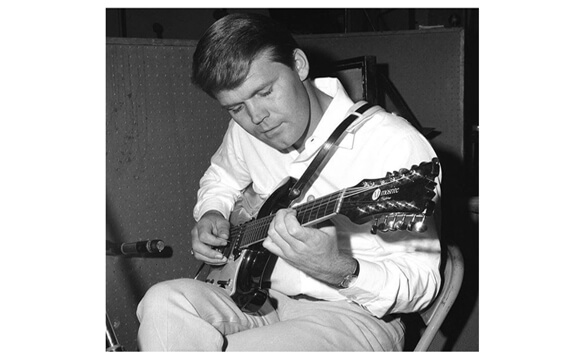 If you're a long-time Country Music fan you're likely well familiar with the work of the late, great Glen Campbell.
After all, his incredible voice has been gracing the airwaves of Country radio for decades.
But what you might not know about Glen is that he was a true master of the guitar.
One of my favorite Glen Campbell songs has always been "Galveston", and the video below features Glen and his pal Steve Wariner putting on a live (at the time) performance of that song, complete with some absolutely incredible guitar work by both men.
Check it out, and enjoy!
Note: As always, you can watch the video at full screen by clicking the little "square" icon after it appears in the lower-right corner of the video.