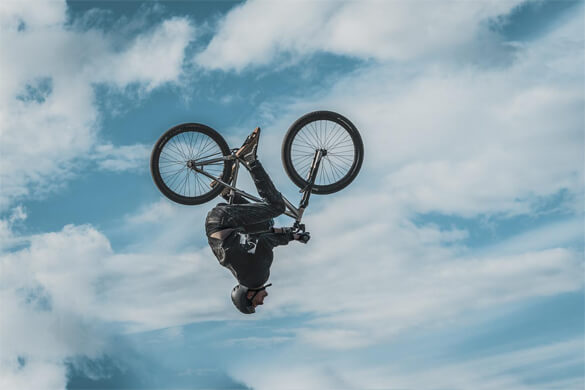 As you probably know, the GoPro brand has become virtually synonymous with extreme sports in recent years.
If it's a sport that's fast-paced and inherently dangerous, there will probably be lots of GoPro cameras on hand to capture the action.
The thing is, the "videographers" aren't filming from the sidelines. These videos are captured by the athletes themselves, while they are in the thick of the action. 
The folks at GoPro have made it an annual tradition to showcase some of the most exciting extreme sports moments of each year in their annual "Year in Review" video series, and I think you might enjoy seeing the one they compiled for 2021.
Wanna check it out? Then put on your virtual helmet, and buckle up!
Note: This video is best enjoyed at full screen. Simply click the little square icon in the lower-right corner of the video after it begins playing.
Pretty cool, right? Now, where do I sign up? (Just kidding!!)