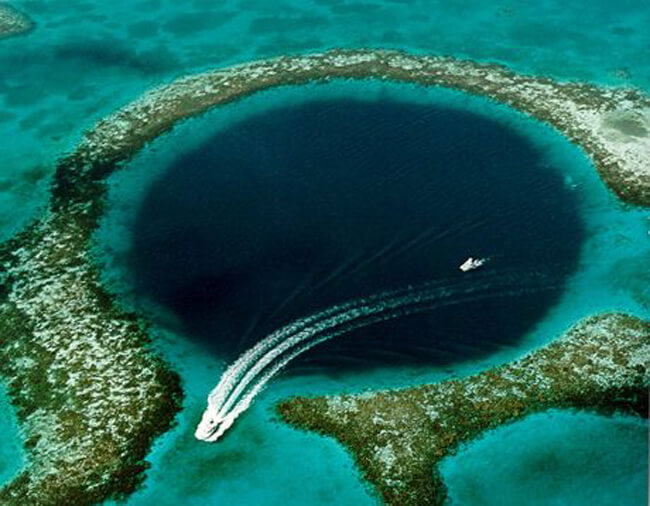 As you surely know, our amazing planet has some truly incredible natural geological features.
One of the most beautiful and intriguing features in all the world is the iconic "Great Blue Hole" located just off the coast of Belize.
This almost perfectly round hole is incredibly large. In fact, its diameter at the mouth is a whopping 1,043 feet and it's 407 feet deep!
What's more, it's breathtakingly beautiful as well with crystal-clear water that perfectly reflects the blue sky above.
The Great Blue Hole is a SCUBA diver's paradise, but it's only recommended for experienced divers who are extremely familiar with all appropriate safety measures.
Bottom line: If you love visiting the amazing natural wonders of the world, you owe it to yourself to check out the Great Blue Hole!
Want to see what it's like to SCUBA dive in the Great Blue Hole? Check out this awesome short video!
Note: As always, you can watch the video at full screen by clicking the "square" icon that will pop up in the lower-right corner of the video after it begins playing.
Photo credit:
U.S. Geological Survey