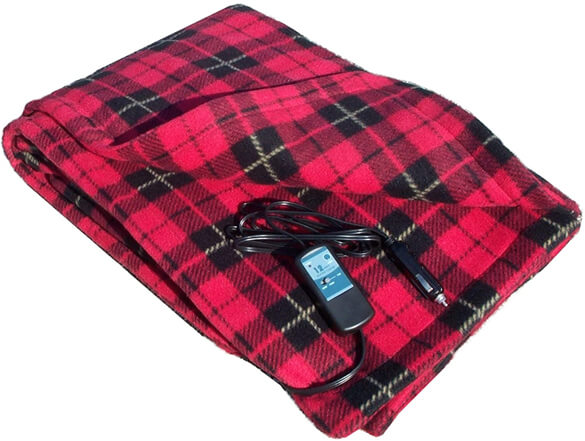 Note: The links in this post are affiliate links.
Do you ever take road trips and spend most of your travel time shivering while while everyone else seems to be nice and warm?
If so, you need this awesome Car Cozy Heated Travel Blanket.
Simply plug the blanket's power cord into the car's cigarette lighter/accessory socket and you'll start feeling the heat within seconds!
The Car Cozy heated blanket makes a perfect addition to your car's emergency kit because it can keep you warm while you're waiting for roadside assistance to arrive on a cold night!
Want to see it in action? Check out the short video below…
Note: As always, you can watch the video at full screen by clicking the "square" icon in the lower right-hand corner of the video.
Pretty neat, right!
Click here to check out the Car Cozy Heated Travel Blanket at Amazon.