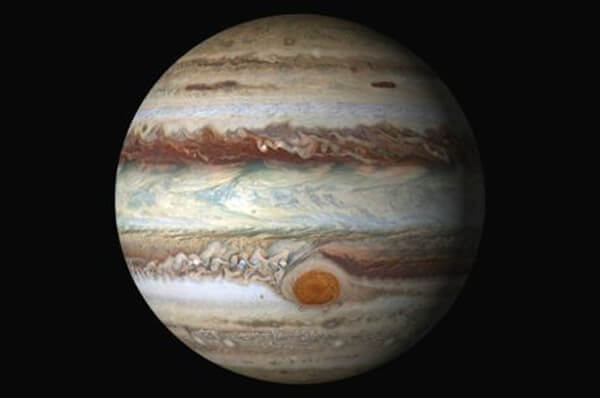 You're probably aware that Jupiter is the largest planet in our solar system, but have you ever wondered just how large (and massive) it is compared to the other planets?
Truth be told, Jupiter's mass is far greater than any other planet, including the other "gas giants".
In fact, according to the folks at Universe Today, Jupiter is a whopping two and a half times more massive than all the rest of the planets in the Solar System combined.
In other words, if the matter in all the other planets were combined to form one gigantic planet, Jupiter would still be two and half times larger than that super-sized planet!
Think about that for a moment.
And if you're wondering just how large Jupiter is compared to our own Earth, you could place 11 Earths side-by-side and they still wouldn't be as wide as the diameter of Jupiter.
But guess what? As large as Jupiter is, it's actually dwarfed by the Sun.
It would actually take 10 Jupiters sitting side-by-side to match the Sun's diameter.
And in terms of pure mass, the Sun makes up 99.86% of the mass of all the objects in the Solar System. Pretty impressive, right?
If this post intrigued you, I recommend that you watch the fascinating short video below. It describes the sights and feelings you'd experience if you somehow managed to "fall" into Jupiter!
Note: As always, you can watch the video at full screen by clicking the "square" icon in the lower right-hand corner of the video.
I hope you enjoyed this. Thanks for reading (and watching)!