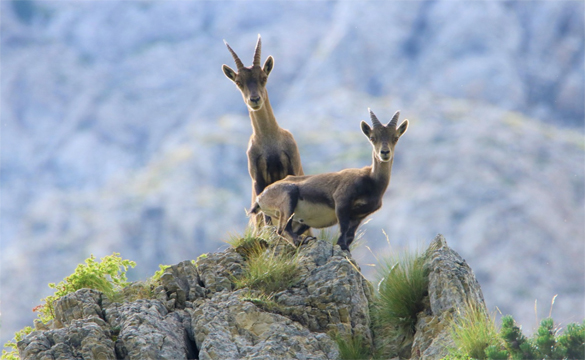 If you're a fan of nature shows you've probably seen videos showing herds of seemingly fearless mountain goats climbing near-vertical rock cliffs.
And if you're like me you probably wondered how those supremely sure-footed creatures keep from slipping off the cliffs and into the abyss.
Well, there are at least three reasons why mountain goats are able to climb the steepest of rock faces without falling to their demise: 
1 – The unique anatomy of their hooves and their incredibly strong legs
2 – Their nerves of steel
3 – Their need to evade a plethora of ruthless predators
The short video below shows these amazing animals climbing and descending mountainous cliffs with amazing skill and apparent ease. Watch, and enjoy.
Note: You can watch this video at full screen by clicking the little "square" icon in the lower-right corner of the video after it begins playing.