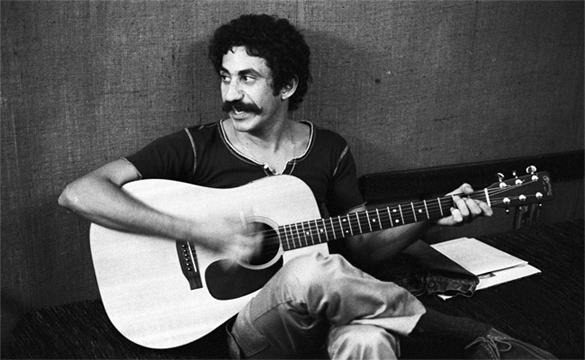 Like so many events that help shape our lives, I'll always remember the first time I heard the magic voice of Jim Croce singing "I Got A Name" on the car radio.
Although I was just a couple of weeks shy of my thirteenth birthday, I had already started thinking about the direction I wanted to take with my young life.
Like most everyone else's, my path ended up taking many twists and turns as the years came and went, but I never lost my love for that song and what it meant to me as a youngster. 
As the youngest child from a large family, I would often reflect on my life and what, if anything, I could do to make it special so I could stand out from the crowd.
That wonderful song taught me right then and there that I didn't have to do anything special to be someone special.
God made us all in His own image, and it's up to us to make the most of our own lives without having to worry about competing against everyone else.
Each and every human being is inherently special in their own way, and that includes, you, me and the people we care about.
"I Got A Name" quickly made it into the Top 10 on Billboard Magazine's Hot 100 chart.
But sadly, Jim Croce would never know that because he died in a plane crash the day before that song was released as a single.
They say history has a way of repeating itself, and that's certainly true with Croce…
Like the famous painter Vincent van Gogh, who literally couldn't give his now near-priceless works of art away during his lifetime, Jim Croce's greatest musical success came after his untimely death.
But as with all things wonderful, the music he left behind is inspiring and entertaining folks the world over still today.
To finish up, the short video below features Jim Croce singing "I Got A Name".
Watch, listen and enjoy.
Note: You can watch this video at full screen by clicking the little "square" icon in the lower-right corner of the video after it begins playing.