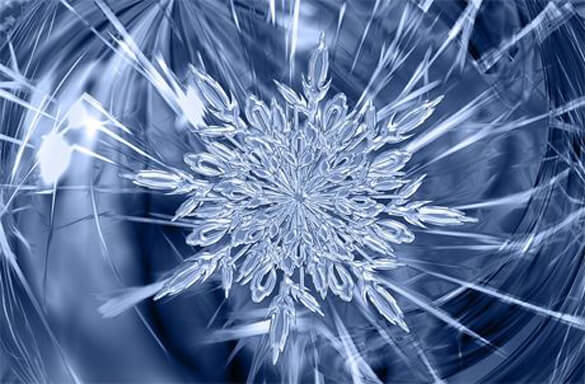 If you live in a place where snow falls in the winter you're probably used to seeing those fluffy white flakes falling from the sky.
What you might not know is they can actually be quite large.
In fact, the largest snowflake ever reported by reliable witnesses was a whopping 15 inches in diameter!
To put that size into perspective, a typical dinner plate is only 10-12 inches wide.
That means the largest snowflake ever was actually three inches wider than a dinner plate.
Folks in Montana are used to seeing snowflakes that are quite large compared to the flakes that fall in other parts of the country, including some in the 2-3 inch range.
However, on rare occasions they get even larger…
Way back on January 28, 1887 numerous soldiers stationed at Fort Keogh in Montana Territory (Montana wasn't yet a state at the time) saw a number of flakes in the 10-14 inch range hit the ground during an exceptionally unusual snowstorm.
The largest of the bunch measured a whopping 15 inches across!
Can you imagine looking out your window and watching snowflakes that large fall from the sky? Talk about a winter wonderland!
To finish up, here's a fascinating short video about the work of Wilson Bentley, the legendary "Snowflake Photographer". Check it out.
Note: As always, you can watch the video at full screen by clicking the "square" icon in the lower-right corner of the video after it begins playing.
Source:
WorldAtlas.com