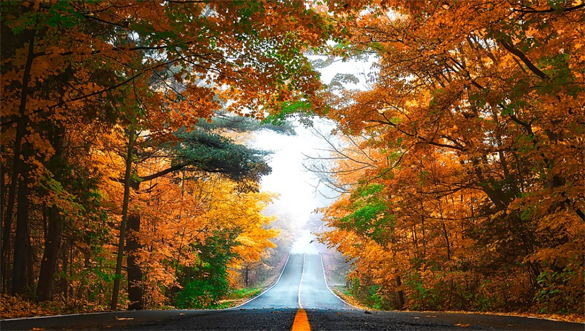 If you have never had the opportunity to take a drive through New England when the fall colors were at their absolute peak, you're really missing out on one of life's most enjoyable simple pleasures.
Of course a New England "Leaf Peeping" vacation isn't in the cards for everyone, but thanks to the Internet everyone can still enjoy a drive through rural Vermont to witness the incredible autumn beauty of this little corner of the world.
The short video below will take you on a virtual drive down a two-lane road through rural Vermont, with the colors of autumn leaves surrounding you at every turn. 
There is no dialog at all, just gorgeous scenery as you would see it from the front seat of your own car, accompanied by soft, relaxing music.
Watch, listen and enjoy!
Note: You can watch this video at full screen by clicking the little "square" icon in the lower-right corner of the video after it begins playing.
Pretty awesome, right?
There are few things on Earth that are more beautiful than colorf fall foliage, and New England always seems to have more than its fair share.