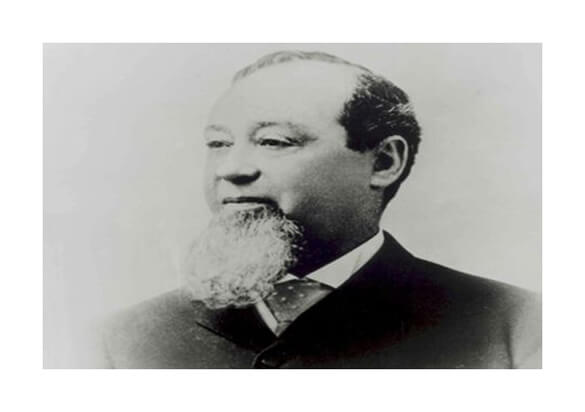 As you probably know, the California Gold Rush created tremendous wealth and made lots of people rich, but not all of them got rich the way you might suspect.
One of the most famous men to earn a literal fortune during the Gold Rush was Levi Strauss, whose name is no doubt quite familiar to you.
And like so many of his "Gold Rush" contemporaries, Mr. Strauss didn't earn his incredible fortune by mining or panning for gold.
Instead, he earned it by selling incredibly sturdy work pants to the thousands of miners who routinely spent up to 16 hours a day searching for scraps of the precious metal.
Those sturdy "Levi's" work pants would eventually become known as what we refer to today as "Blue Jeans".
Although Strauss' fortune was created by selling blue jean pants, he didn't strike out for California with the intention of selling them.
In fact, the first things he sold to the miners after he got there were the same types of dry-good items that all the other San Francisco area merchants were selling at the time.
However, it didn't take long for him to realize the miners were in dire need of work pants that could stand up to their long days spent panning and mining for gold.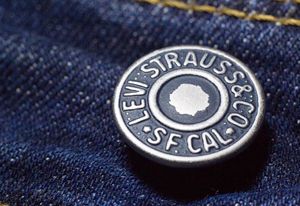 Hence, the "Blue Jean" was born, and the vast fortune of Levi Strauss quickly followed.
In case you're wondering, relatively few of the hundreds of thousands of "forty-niners" who migrated to California in search of their fortunes ever found it.
Truth be told, most of the numerous folks who did strike it rich during the Gold Rush weren't even miners.
Like Levi Strauss, the vast majority of the men who made their fortunes during that time did so by selling supplies and various types of dry goods to the folks who fruitlessly toiled day in and day out in the mines and streams of that region.
To finish up, here's a really short, but very interesting video featuring the oldest pair of Levi's jeans known to still be in existence.
Note: As always, you can watch the video at full screen by clicking the "square" icon in the lower-right corner of the video after it begins playing.
Photo credits:
Levi Strauss & Co.