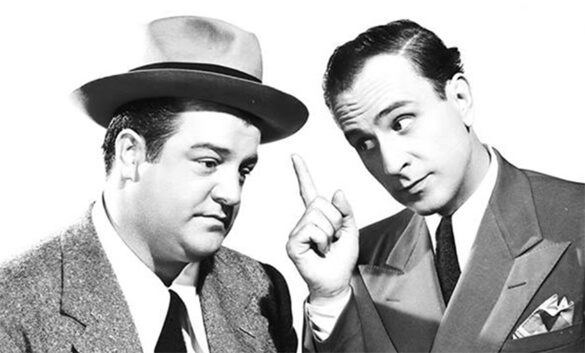 Bud Abbott and Lou Costello were the most popular and most highly paid comedians of their era (the 1940s and early 1950s).
Like many other comedians of that time they specialized in taking ordinary everyday situations and turning them into masterpieces of comedy.
And absolutely no-one did it better.
The world of entertainment has changed greatly over the decades, but the videos featuring Abbott and Costello still put smiles on the faces of comedy fans today.
The short video below is a wonderful example of their comedic genius at work. Watch as Lou "teaches" Bud a quick lesson in Math…
Note: You can watch this video at full screen by clicking the little "square" icon in the bottom-right corner of the video after it begins playing.