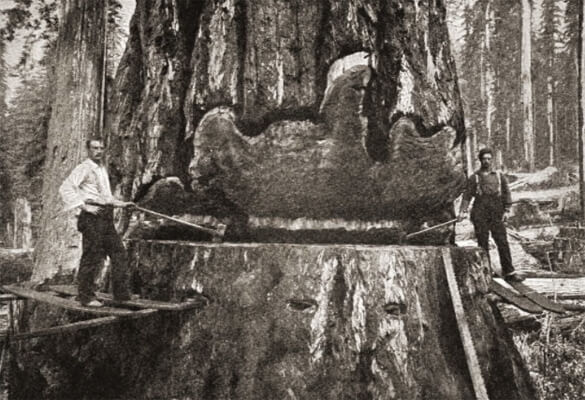 It's no secret that lumberjacks are some of the hardest working people on planet Earth.
Even today, with all the modern equipment at their disposal, the hearty souls who keep the world supplied with lumber have a very difficult, and extremely dangerous job.
Can you imagine what this profession must have been like back in the first half of the 20th century? 
Well, you don't have to wonder…
The short video below shows how much skill, courage, hard work, and just plain luck it took to successfully (and safely) bring down, transport and process the giant redwood trees that were in such high demand during that era.
Watch, and enjoy…
Note: As always, you can watch this video at full screen. Simply click the "square" icon in the lower-right corner of the video after it begins playing.