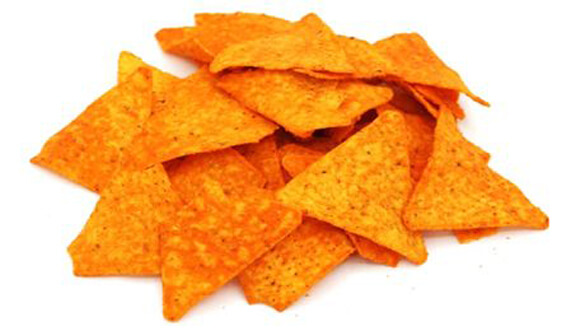 It's no secret that using the perfect blend of seasonings can often turn a blah dish into a culinary masterpiece.
If you take a look at the seasoning racks in the grocery store you'll see that there are literally dozens to choose from.
But what if you're in the mood for something a little different?
Well, here's something you can try the next time you're trying to think of the best way to spice up a dish: Use crumpled up 'chips'!
Simply take a bag of potato chips, corn chips, Doritos or whichever chips are your favorite and pulverize the chips inside into a powder.
This is very easy to do…
1 – Open one corner of the bag to allow the air inside to escape.
2 – Take your fist (or even a rubber mallet) and lightly pound on the bag to crumble the chips up into a powder.
3 – Pour the powder into some type of food storage container and store it along with your other spices.
The next time you want to spice up a dish and really give it an unusual (but awesome) flavor, pull out your "chip spice" and sprinkle it on to your taste!
Personally, I've found that "Doritos powder" gives steak a fantastic extra kick. And believe it not, "corn chips powder" tastes great on a salad!
Just be aware that chips are generally loaded with sodium so you'll need to take that into consideration when deciding how much (if any) of this new "seasoning" you should use.
To finish up, here's a fantastic short video that shows how to prepare a delicious "Potato Chip Omelet". Check it out!
Note: As always, you can watch the video at full screen by clicking the "square" icon that will pop up in the lower-right corner of the video after it begins playing.