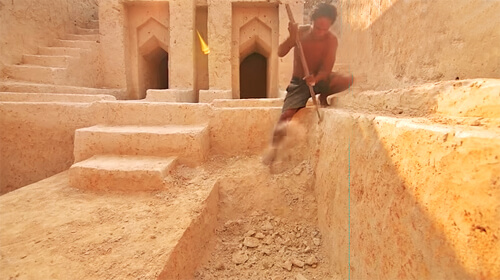 Summer will officially arrive here in the northern hemisphere in a couple of weeks.
And of course that means we're in for plenty of scorching-hot days and humid, sticky nights before fall rolls back into town.
But having your own backyard in-ground swimming pool would surely help you beat the heat.
Problem solved. You're welcome!
But wait… In-ground pools are expensive, right?
Well, yeah, they are. But not if you build your own!
Here's a short (and absolutely amazing) video showing a man building an elaborate in-ground pool, by hand, and without laying out a penny for expensive excavation and construction equipment.
I'm sure he wouldn't mind a bit if you copied his methods. Enjoy!
Note: This is another video that is best appreciated when viewed at full screen. Just click the "Square" icon in the lower right-hand corner after the video begins playing.