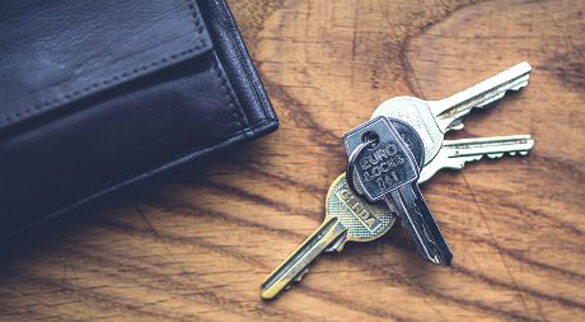 If you're like me you probably have at least half a dozen keys on your key-ring, and chances are several of them look just alike.
That can make it difficult to quickly identify the exact key you need, and that's no fun when you're standing outside in the cold and rain fumbling with one key after another till you find the right one.
Luckily, there's a very simple way to mark your keys so you'll always be able to find the right one at a glance.
All you have to do is "paint" the heads of your keys with different colors of fingernail polish!
Watch the short video below and you'll see exactly what I'm talking about.
Note: You can watch this video at full screen by clicking the little "square" icon in the lower-right corner of the video after it begins playing.
Pretty easy, right?
Once your keys have been painted different colors you'll be able to find the one you need in an instant!
All you have to do is memorize which colors match which locks and you're all set!
(Hint: If it's appropriate for the situation you can also "color code" the lock to match the color of its key.)