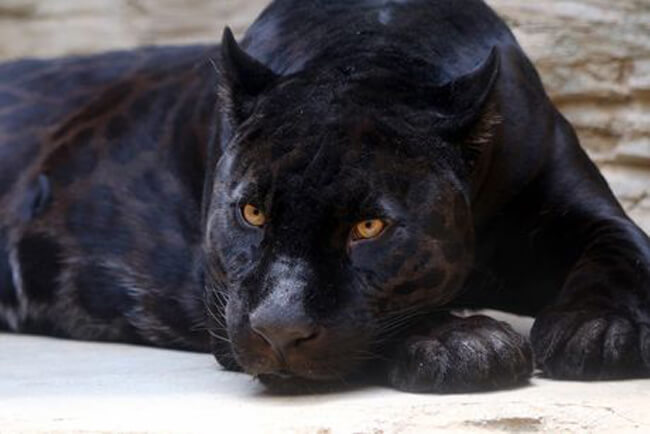 You're probably aware that some animals are albino which makes them solid white in color.
But did you know there's an opposite of the albino trait that makes the animals that have it (more or less) solid black?
Well, it's true.
The trait that causes animals to be all black is called melanism, and it's fairly common among some species.
One common example of a melanistic animal is the black panther.
These strikingly beautiful creatures were once thought to be a separate "big cat" species from other panthers, but we now know they're just a melanistic version of the very same species.
In addition to black panthers there are also melanistic snakes, squirrels and even guinea pigs.
In fact, most any species of animal can have melanistic individuals among them!
Interestingly, while albino humans are fairly common, melanistic humans don't exist (as far as we know).
Want to see some examples of beautiful melanistic animals? Watch the short video below.
Note: As always, you can watch the video at full screen by clicking the "square" icon in the lower right-hand corner of the video.