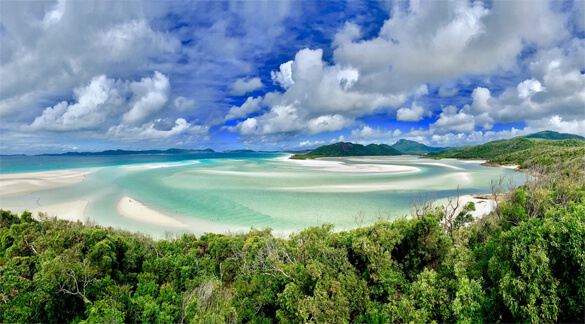 If you're a beach lover you probably have one or two favorite beaches that you enjoy visiting over and over again.
While there's absolutely nothing wrong with that, you might want to consider visiting a different beach at some point just to add a little variety to your vacation travels.
Truth be told, our amazing planet is decorated with hundreds of major beaches, many of which are popular vacation and tourist destinations. 
Add in the thousands of much smaller beaches found on the world's islands and along lakeshores and the possibilities for visiting different beaches are virtually endless.
Most any beach is worthy of a visit, but there are a small handful that are so interesting and unique that they deserve a spot at top of any world traveler's list.
Want to see a few of those special beaches? The short video featured below will take you on a virtual tour of 15 of the world's most unique and intriguing beaches.
Of course we humans are all different, which means you might not be enamored by all of them. However, it's a pretty good bet that you'll love at least a few of them.
Check it out and see for yourself!
Note: As always, you can watch this video at full screen. Simply click the little "square" icon in the lower-right corner of the video after it begins playing.