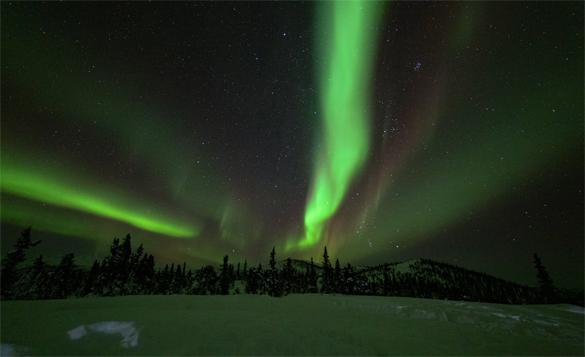 I've featured several videos of the aurora (aka Northern and Southern Lights) over the years because I really enjoy seeing them myself and I know that many of you enjoy them as well.
Today's time-lapse video features the awesome beauty of the Northern Lights as they dance brightly in the skies above Delta Junction, Alaska. 
If you've never had an opportunity to see an awesome aurora display in person, you're really missing out. I hope the videos like the one below will give you a tiny taste of their magnificence.
Note: You can watch this video at full screen by clicking the little "square" icon in the lower-right corner of the video after it begins playing.