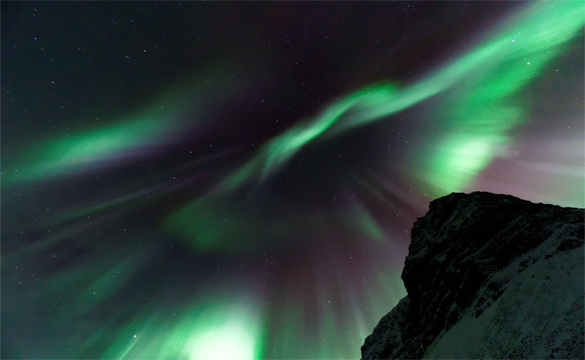 The aurora borealis (Northern Lights) and aurora australis (Southern Lights) are among the most beautiful of all our planet's natural phenomena.
I have had the pleasure of featuring many still photos and videos of the auroras on my blogs, and today I'm featuring another one.
This one is a spectacular timelapse video of the Northern Lights dancing in the skies above Reykjavík, the capitol city of Iceland. 
Iceland is home to so much beauty, both on the ground and in the skies above. If you ever have the opportunity to visit, I highly recommend it.
I invite you to sit back and enjoy this short virtual visit to to Iceland.
Note: You can watch this video at full screen by clicking the little "square" icon in the lower-right corner of the video after it begins playing.