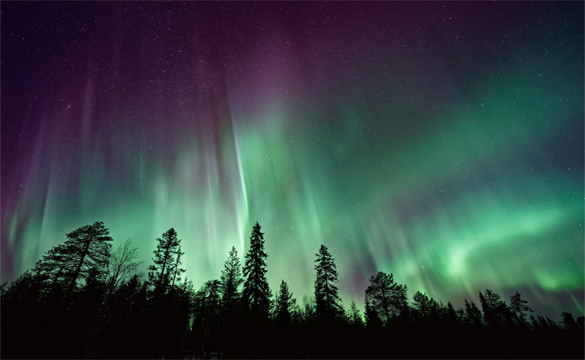 The colorful auroras that dance in the night skies above the north and south poles are among the most beautiful and intriguing phenomena in all of nature.
These amazing light shows brighten and beautify some of the most unforgiving landscapes on planet Earth, and the shows are entirely free for all to enjoy.
I know most folks will never have the opportunity to see the auroras work their magic in person, but this wonderful short time-lapse video makes a pretty decent substitute. 
The video was created by combining thousands of still images that were taken using standard Canon DLSR cameras, much like a cartoonist can take thousands of drawings and turn them into an animated movie.
The primary difference is what you see in this video is real. There is nothing artificial or 'man-made' about it.
The photos used to create this video were taken in the vicinity of the Churchill Northern Studies Centre in the Canadian province of Manitoba.
I invite you to watch and enjoy…
Note: You can watch this video at full screen by clicking the little "square" icon in the lower-right corner of the video after it begins playing.