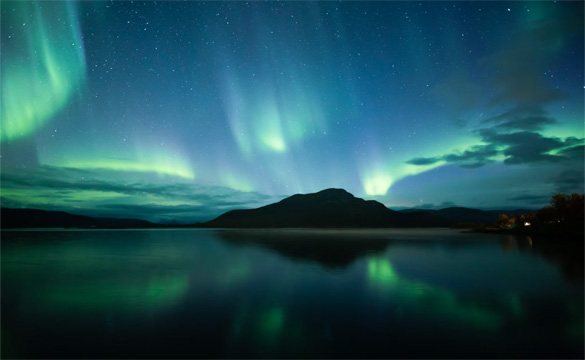 The aurora that dance in the skies over the Earth's poles are among the most beautiful sights in nature.
I have always been fascinated by these colorful nighttime "performances", and I've had the opportunity to witness them in person on three occasions.
Ask anyone who has ever seen the Northern Lights up close and in person and they'll probably tell you the full depth of their beauty cannot be captured with a camera.
However, the beautiful scenes you'll see in the short time-lapse video featured below come pretty close. 
Watch and enjoy these 14 minutes of colorful beauty as they play out in the skies of the far north.
Note: As is often the case, this video is best enjoyed at full screen. Simply click the little "square" icon in the lower-right corner of the video after it begins playing.