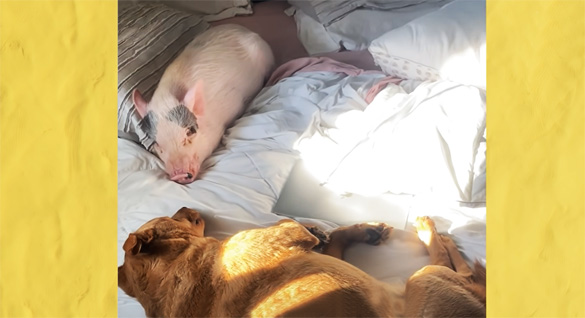 Everyone knows that dogs make great companions for other dogs.
And on occasion, we hear about a dog and a cat that get along famously as very best friends.
Well, here's something that's just a bit different…
Watch the short video below to see how well a dog and a pig can co-exist in the same house as two very important members of the family.
Note: You can watch this video at full screen by clicking the little "square" icon in the lower-right corner of the video after it begins playing.
Is that just cute, or what? Yeah, I thought so too.
I grew up around farms and lots of pigs, but I would never have even thought of having on as a house-broken pet.
I hope you liked this as much as I did.